Ambulance services in Houston, Lanesboro, Rushford, Brownsville, Caledonia, and Ostrander recently received $500 donations from AcenTek, in appreciation for the volunteer services they provide the community.
Headquartered in Houston, MN, AcenTek offers their non-uniformed employees the opportunity to dress casual for a cause. The money is then matched by the company and donated to local nonprofit organizations in the communities they serve. This year, the emergency services in the Minnesota serving area were the recipients of the funds.
AcenTek hand delivered most of this year's donations and learned, first-hand, what the donation would be used for.  From replacing expired medication to simply helping with the cost of maintaining their equipment, each department visited expressed their gratitude for the financial help.
"The emergency services are an essential part of our communities. The way these people selflessly volunteer to help others during their worst hour is nothing short of commendable. As a business that serves these communities, we want to not only offer our thanks, but also help these departments purchase what they need to do their job. I am proud of our staff for choosing to donate to the EMS located in Minnesota this year," says Todd Roesler, AcenTek's CEO.
Locally owned and fully committed to customer care, AcenTek has proudly served southeast Minnesota and northeast Iowa and for over 69 years providing Voice, Video and Internet solutions.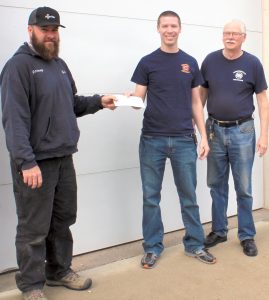 Jeremy Leis (AcenTek) presenting Brandon Frank and Richard Cordes, of the Brownsville First Responders with donation.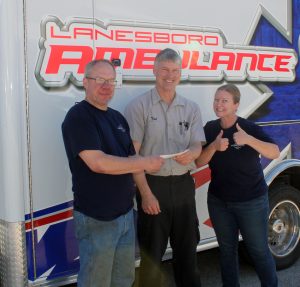 Deane Benson (left) and Autumn Johnson (right) from the Lanesboro Ambulance receiving donation from Tad Ellinghuysen, AcenTek Technician.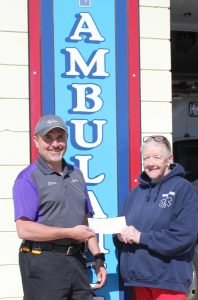 Steve Quarve, AcenTek Technician presents Lynn Humble of the Rushford EMS with donation check.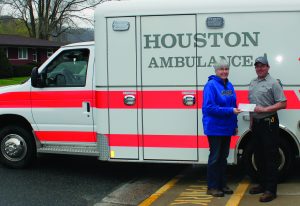 Mike Laufenberg, AcenTek Technician, presents Chris Cox of the Houston Ambulance, with donation.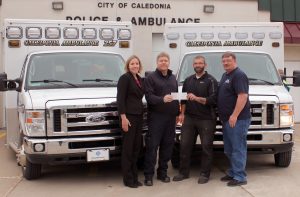 Caledonia Ambulance receives donation. Pictured (from left to right): Joannie Schmidt, Mike Tornstrom, Josh Meldahl (AcenTek), Mark Schiltz.