AcenTek established its college scholarship fund in 2000 for the purpose of awarding $1,000 scholarships to 20 high school seniors in our serving areas who continue their education. Eligible participants are graduating seniors who have been accepted to a college or university and have AcenTek phone or broadband service in Minnesota, Iowa or Michigan. Over the past 19 years AcenTek has awarded $365,000 to deserving young adults.
Congratulations to the 2020 recipients of AcenTek Scholarships!
MICHIGAN:
▪ Kaden Adams, Allendale High School
▪ Jenna Gerakinis, Allendale High School
▪ Ruess Rolloff, Vandegrit High School
▪ Emma Sietsema, Coopersville High School
▪ Claire Sprick, West Ottawa High School
▪ Ian Wyngarden, Zeeland West High School
IOWA:
▪ Katelyn Benzing, Waukon High School
▪ Sage Matt, North Fayette Valley High School
▪ Abraham Schmitt, South Winneshiek High School
▪ Dawson Sires, Kee High School
▪ Peyton Smith, Postville High School
MINNESOTA:
▪ Jennifer Albrecht, Houston High School
▪ Lorenz Buchanan, Rushford-Peterson High School
▪ Payton Danielson, Mabel-Canton High School
▪ Vanessa Hawkins, Caledonia High School
▪ Leah Himlie, Rushford-Peterson High School
▪ Taryn Meyer, Caledonia High School
▪ Deven VanGundy, Houston High School
▪ Andrew Wieser, La Crescent High School
▪ Madeline Zimprich, La Crescent High School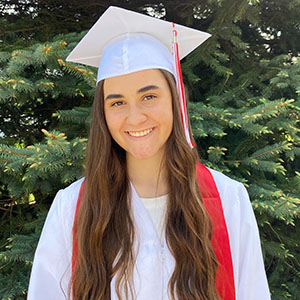 "I am thankful for AcenTek awarding me with this scholarship. Thanks to their generosity, I am one step closer to achieving my future career in the medical field." -Jenna Gerakinis
If you are interested in applying for the AcenTek scholarship please click on the links below to access the AcenTek Scholarship Application, Recommendation Form, and AcenTek Scholarship Guidelines. The completed application must be postmarked or received at the AcenTek office in Houston, MN on or before March 1, 2021.
AcenTek Scholarship Application 2020*
AcenTek Recommendation Form 2020*
AcenTek Scholarship Guidelines
*These PDFs are "fillable forms" to complete online and print to mail with other required paperwork.