Our mission is to be the first-choice provider by
ENHANCING our customers' lives with world-class service
EMPOWERING our employees
ENRICHING our communities, large and small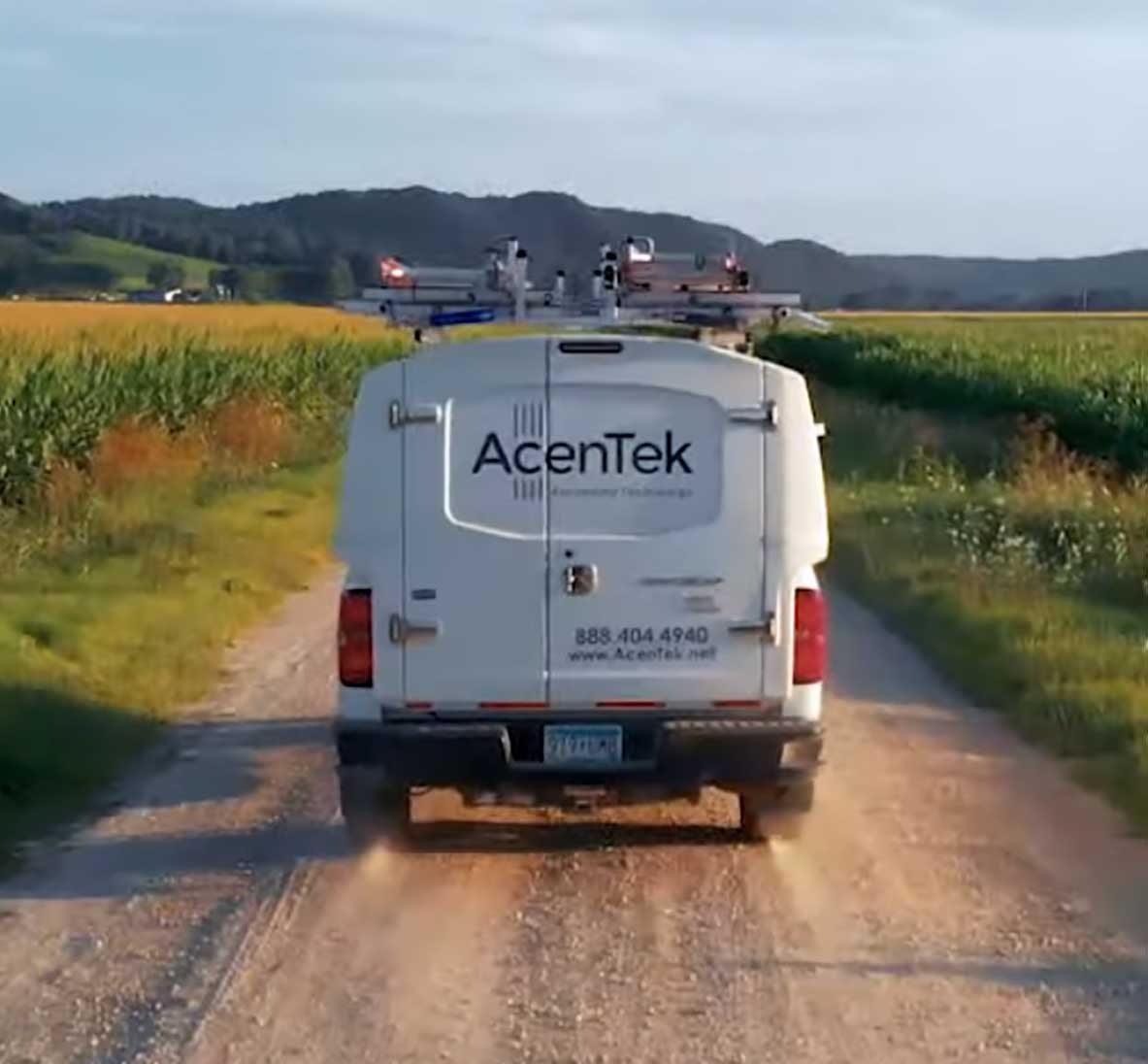 We've been around for a while and while a lot has changed,
one thing – the most important thing – hasn't.
We are still your local provider with the same
commitment to you as the day we started this business.
Our commitment to providing quality
products and services to you, our customer,
has never changed. 
Our History
The birth of our company dates back to 1950, when a group of determined farmers came together with the sole purpose of improving rural telephone service in Minnesota. At that time, most telephone lines in southeastern Minnesota were owned and operated by groups of farmers and rural phone service was inadequate. This meeting of the minds resulted in the creation of our company, then named Fillmore County Telephone Cooperative. It wasn't long before the company experienced tremendous growth. In 1951 acquisitions of small telephone companies began in Minnesota, first in Ostrander, Peterson, Granger, Rushford, Houston, La Crescent, Dakota, Richmond, Brownsville, and then Lanesboro. In 1956 our company changed its name to Ace Telephone Association and the growth continued. Telephone companies in Ridgeway, Hokah, and Nodine were purchased along with the company's first acquisitions in Iowa, serving customers in Highlandville, New Albin, Waterville and Harpers Ferry. In just one year's time (1958-1959) the company had nearly doubled the number of phones and miles of phone lines. Growth continued and soon we began serving customers in Canton, Eitzen and Dorchester.

Filmore County Telephone Trucks - 1952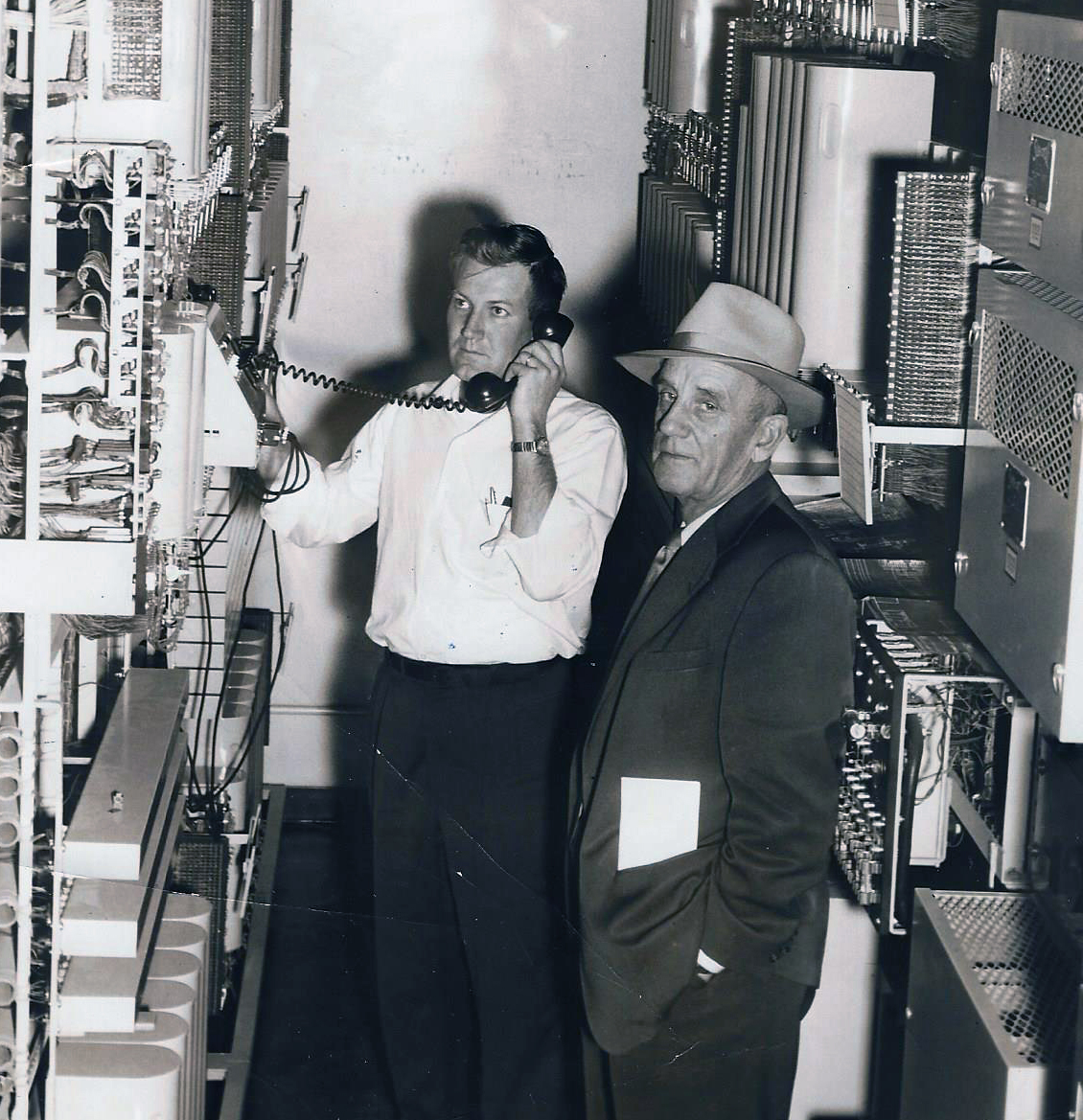 Testing new dial switches the first week in operation, Houston - 1956
Besides growing our territory, growth was also occurring within our company. By 1962 we had changed from operating by switchboard to dial operations in all exchanges. Phones had become so much more reliable and as a result, they were used more than ever before. Ace became one of the first telephone companies to establish a company billing operation in-house.
Physical growth continued in Iowa, adding Ossian, Castalia and Clermont in 1972. By 1977 all exchanges were converted to one-party telephone lines with all-weather, buried cable versus traditional aerial cable. This change dramatically reduced the number of troubles related to outside plant since weather had played a significant role in troubles, especially in rural areas where storms often took down trees.
Another milestone for Ace came in 1981 when we first began capital credit payments to our members. Members were defined as customers with telephone service. Capital credits are allocated each year and continue still today to those who are members.
In 1982, Ace Telephone expanded operations to Michigan. The Northern Telephone Company and the Mesick Telephone Company, were acquired. With a longstanding parent company to guide the way, the two Michigan companies were combined and the journey to providing improved phone services to Mesick, Buckley, South Boardman, Hoxeyville, Copemish and Thompsonville began. Facilities were upgraded within two years, replacing party lines with private lines. The company was now able to bring telephone service to hundreds of people who had requested it previously.
In 1986 we acquired the telephone company in Fort Atkinson, Iowa. Besides gaining more territory, technological advances also were occurring in the late 80's for Ace. The use of fiber optic cable, which could carry faster and clearer signal, was first installed from Lanesboro to Peterson, Minnesota in 1988. In 1994 Ace began offering Internet services. Within a couple of years, Voice Mail and Caller ID were also available to customers in nearly every exchange.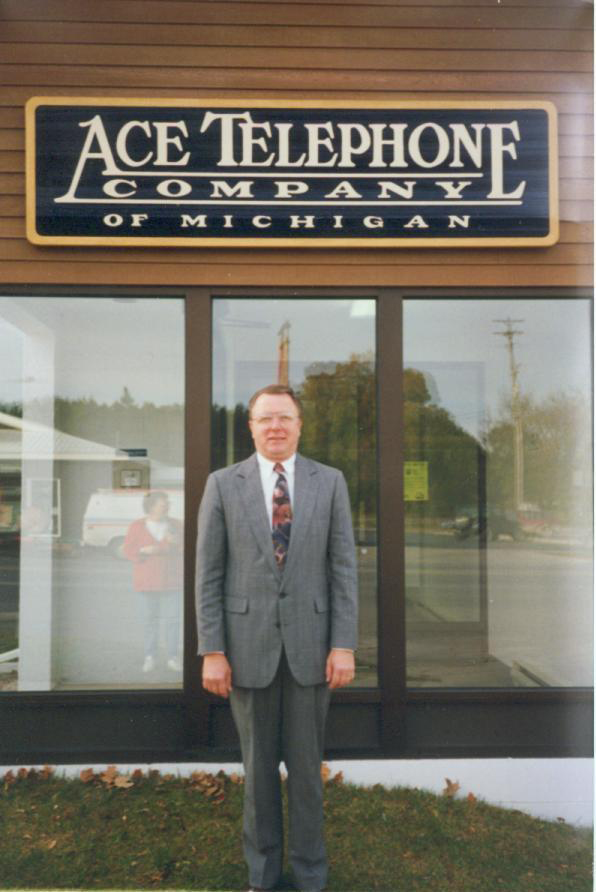 First manager, Dave Schroeder, outside the Mesick office back when the Northern Telephone Company and the Mesick Phone Company were acquired.
In 1999, Ace again celebrated a first. We became a Competitive Local Exchange Carrier (CLEC), offering phone services to Caledonia, Minnesota. This meant that Ace was now competing with an incumbent telephone company for customers in this exchange. This was the first time Ace faced competition by another provider.
Due to significant growth in the products and services we offered, it was obvious that Ace had matured into much more than a telephone company, therefore we changed our name to better describe that. In 2000 our name became Ace Communications Group.
By 2002, we began offering digital TV in our La Crescent exchange and eventually expanded that offering to Houston, Rushford and Caledonia, Minnesota. By 2008 digital TV was available in nearly all of our exchanges.
In 2009 we expanded our territory in Michigan by purchasing Allendale Telephone Company, along with its subsidiary, Drenthe Telephone. (Allendale Telephone Company, which had been in existence since 1910, also served portions of the Coopersville area and was known for having the first digital switch ever installed in a western Michigan independent telephone company.) With this purchase, we were serving customers in Allendale, Coopersville, Drenthe, Holland and Zeeland. In 2010 Ace purchased Peninsula Telephone Company which expanded our serving area to portions of Old Mission Peninsula.
Along with the years of tremendous growth in the company, our product line also continued to grow. By 2011, we were offering wireless internet (Wi-Fi and Wi-Max) to our customers. 
The continual growth in product offerings to residents and the additional services added to serve area businesses seem to justify the need for yet another name change, one that better reflected the scope of what we offer. The result came in the spring of 2014, when we were re-named as AcenTek (Ascending Technology).
A lot has changed since the start of this company. We went from serving only rural areas in southeast Minnesota to providing services to 22 communities in southeastern Minnesota and northeast Iowa, along with 11 communities in Michigan. We went from providing solely telephone services, to offering Voice, Video and Internet services as well as business solutions. Our name also evolved over the years. But through all of the change that has occurred one thing remains the same – our commitment to providing quality products and services, along with unmatched customer care. Customer First… That's our mission – past, present and future.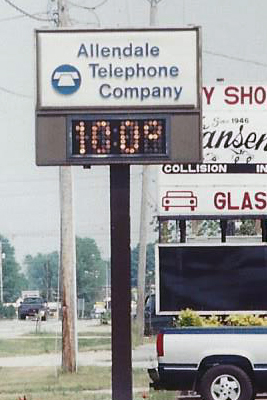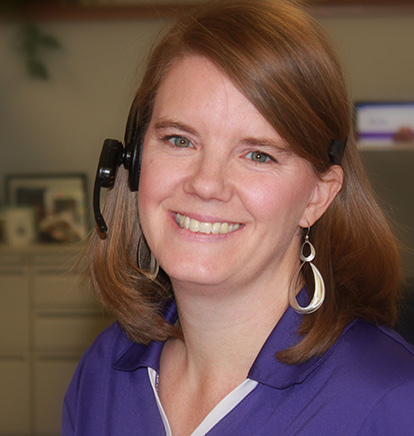 Customer Service Representative - Present Day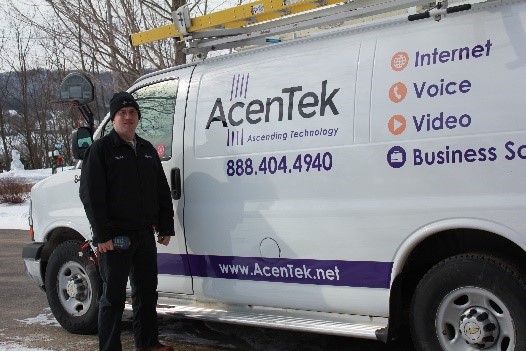 Technician by Van - Present Day