OUR FIBER BUILD PROCESS:
We want to keep you informed every step of the process.
Expect to hear from us by mail or phone to let you know what is happening next in the fiber build. If you ever have questions or concerns, please feel free to contact us so that we might help you. Learn more about the steps that take place during a fiber build by clicking the PROCESS link above.

Step 1: We Design
We create a design for our infrastructure. You may see our engineers driving around, taking measurements, and reviewing the area to create the proposed plan for where facilities will be placed.
Step 2: We Ask
We take our plan to the local municipality for approval. The city or town must give approval before we can begin any work. Next, we ask for permission to do a home assessment to every location in the build area.
Step 3: We Lay Conduit
Next you will see giant spools of orange tubing, called conduit, which will hold the fiber. We locate the existing utilities, and mark them with colored flags. Using a special drill we create tunnels needed and insert the conduit. All land is returned to its original condition.
Step 4: We Insert Fiber
During this step, we insert the fiber optics into the conduit. We will begin contacting home owners to set up an appointment for installation.
Step 5: We Hook You Up
This final step happens for AcenTek customers. We install a fiber drop, which is simply the connection between building where services will be available and our network. Then we convert the services from copper to fiber optics.

Minnesota/Iowa Serving Area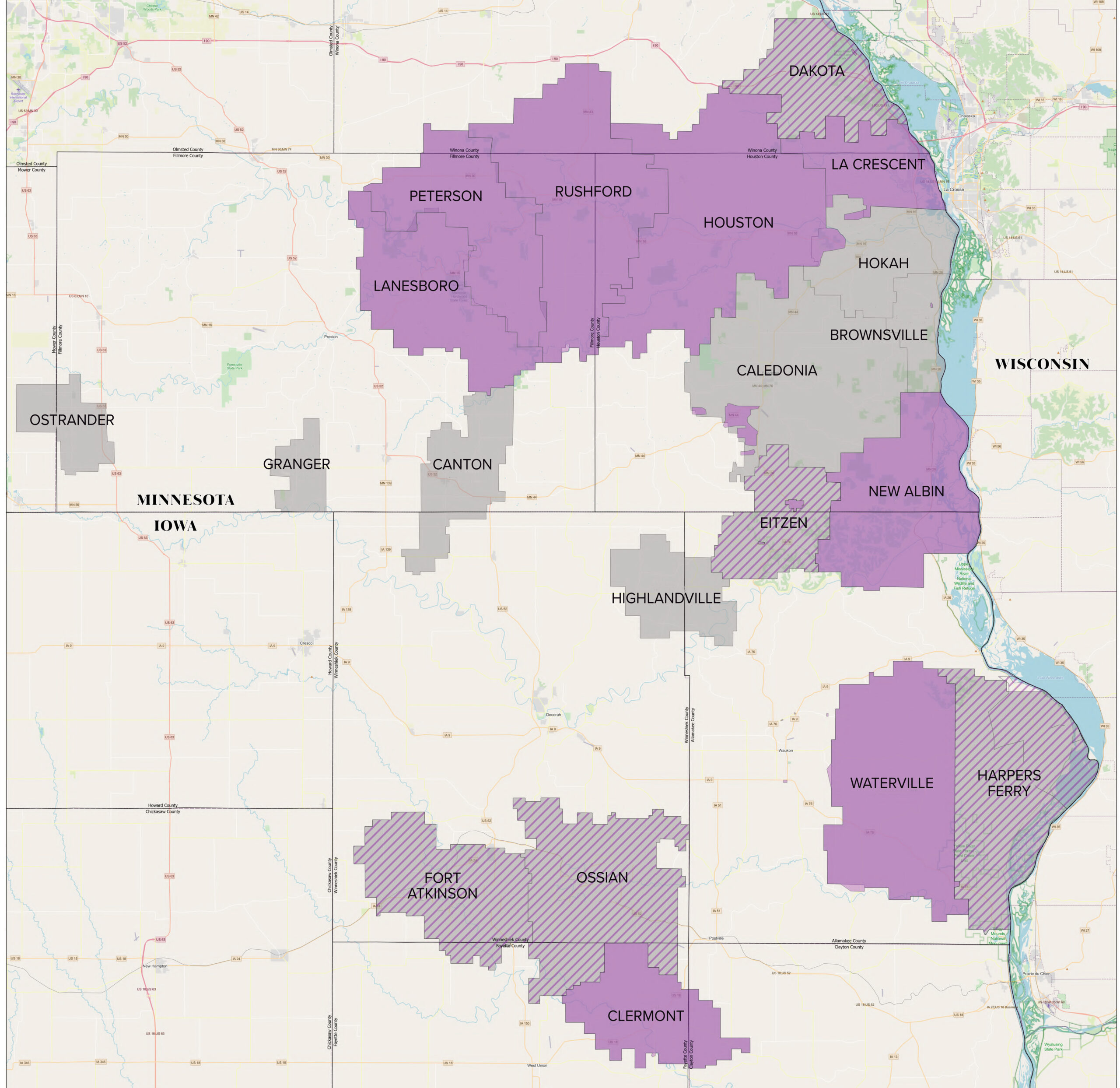 Minnesota/Iowa Serving Area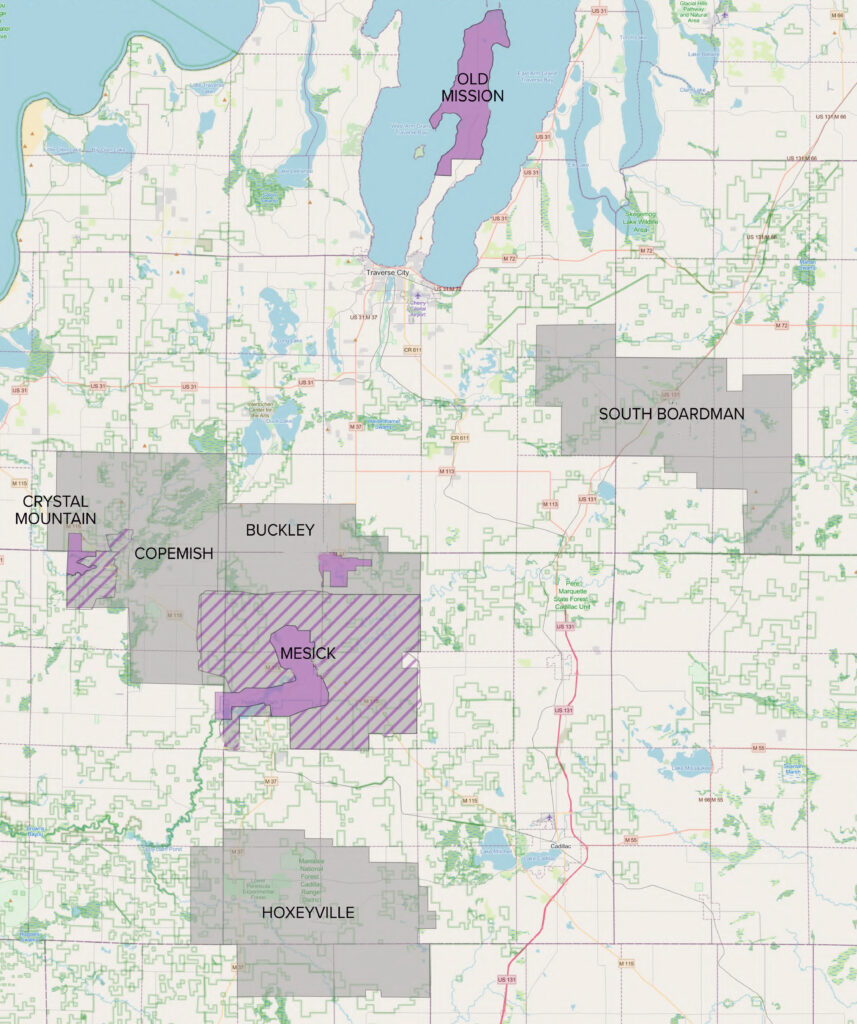 Northern Michigan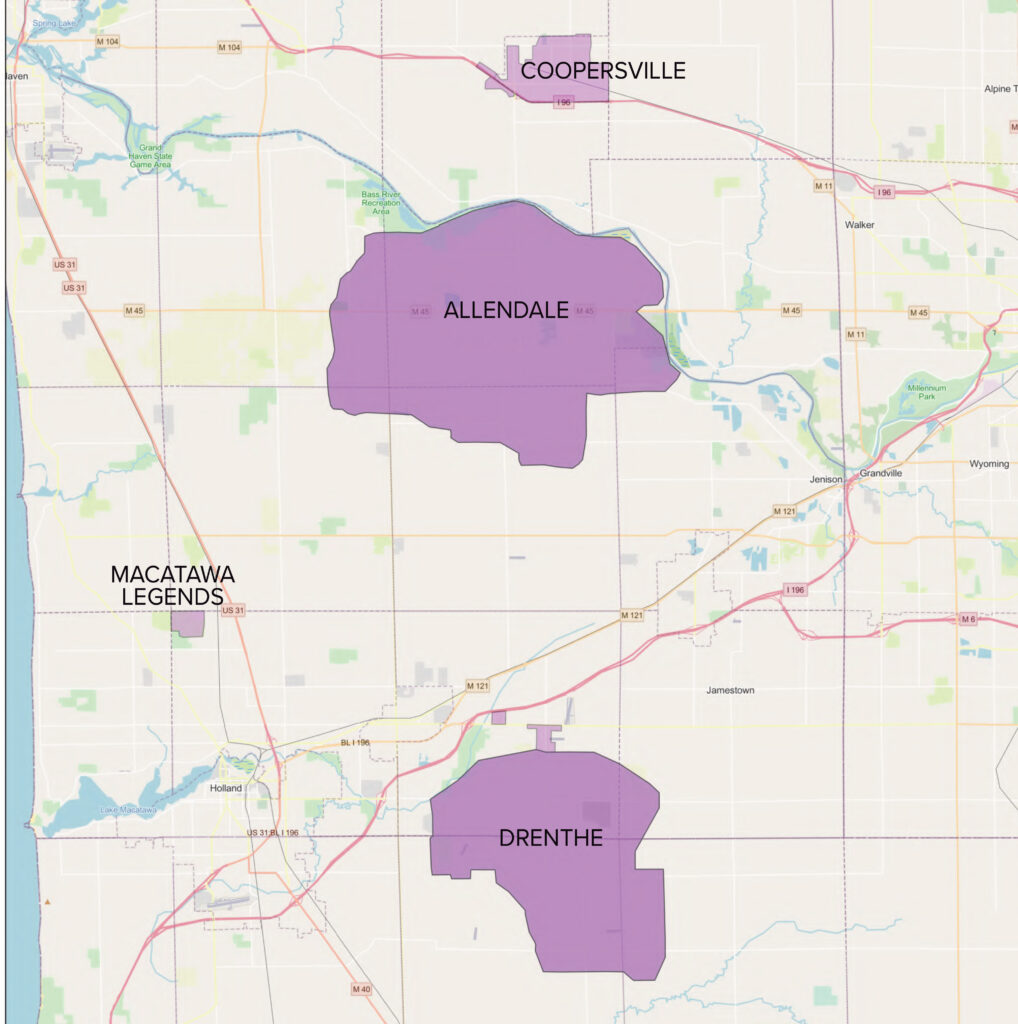 Southern Michigan